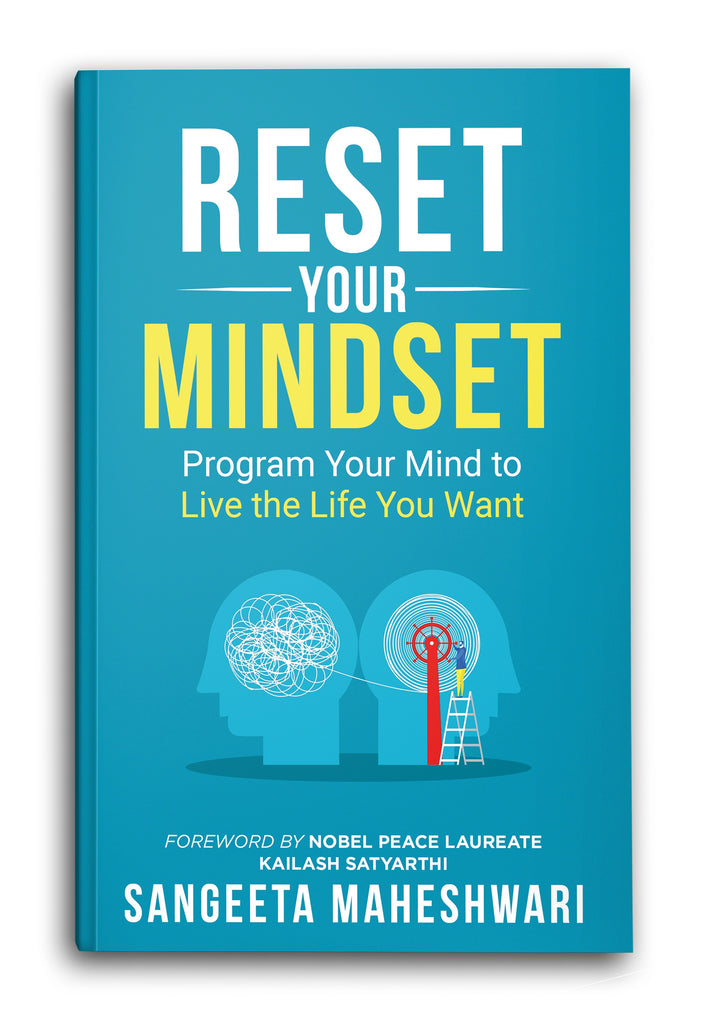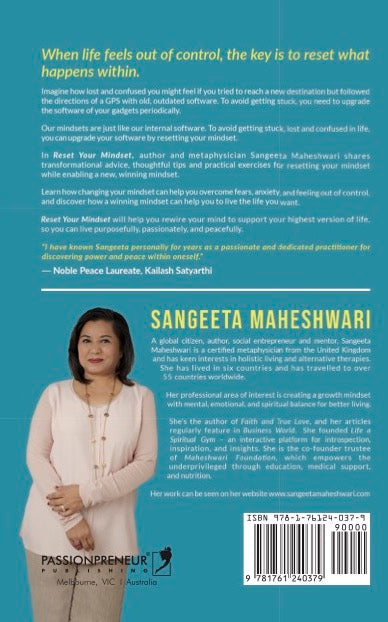 Imagine how lost and confused you might feel if you tried to reach a new destination but followed the directions of a GPS with old, outdated software. To avoid getting stuck, you need to upgrade the software of your gadgets periodically.
Our mindsets are just like our internal software. To avoid getting stuck, lost and confused in life, you can upgrade your software by resetting your mindset.
In Reset Your Mindset, author and metaphysician Sangeeta Maheshwari share transformational advice, thoughtful tips and practical exercises for resetting your mindset while enabling a new, winning mindset.

Learn how changing your mindset can help you overcome fears, anxiety, and feeling out of control, and discover how a winning mindset can help you to live the life you want.
Reset Your Mindset will help you rewire your mind to support your highest version of life, so you can live purposefully, passionately, and peacefully.
"I have known Sangeeta personally for years as a passionate and dedicated practitioner for discovering power and peace within oneself."
-      Noble Peace Laureate, Kailash Satyarthi
This book is transformational, especially if you embrace the journey and experiment with changing your thinking.
To stay engaged with the process, please pause to reflect on what you would like to change and why do you wish to make that change in your life. Being clear about your goal will keep you focused and committed. If you are unsure, you will get more clarity as you work through the book.
Through reading this book, you will explore your purpose, the paths to deeper relationships, and ways of being confident, happy, and peaceful even during a crisis.
This book is about trusting in yourself and reconnecting with your inner voice.
I am so excited and thank you for choosing 'Reset Your Mindset' to support your transformational journey and live the life you want.