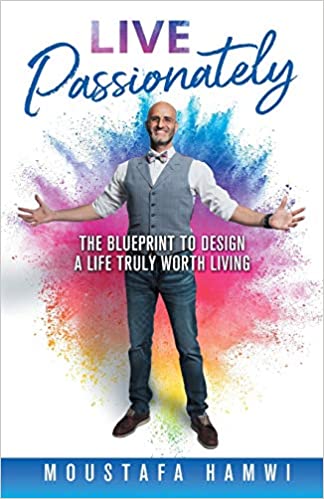 DO YOU KNOW WHAT MAKES YOU TICK?
Without knowing the answer to this question, you will always feel like something is missing, no matter how successful you are. This is how Moustafa felt many years ago while he was running a multi-million dollar business in Dubai and living a seemingly successful life.
THIS QUESTION TRIGGERED Moustafa TO START A JOURNEY--AN INNER SEARCH--OF TRUE PASSION, PURPOSE, AND MEANING which eventually led him to buying a ONE-WAY TICKET TO INDIA IN 2012. Since his return in 2013, he invested all his time and effort into studying and researching the topic of passion and conducting in-person interviews with, to date, 160+ global leaders, authors, speakers, coaches, celebrities, Olympians and Nobel prize laureates, diving deep into their interpretation of passion and its impact on all aspects of success in life and work.
All that he has learnt has been distilled into this book which moves you from concepts and theories into integrated end-to-end processes, tools and techniques. So if you are looking for an opportunity to bring passion back into your life in a way that will positively impact your career, business, relationships and lifestyle like never before, then you are holding the right tool to do that.
If you are just itching to build the life you're dying to live, then this interactive book will help you design a life truly worth living. Through a simple and enjoyable process, it will help you to #LivePassionately.