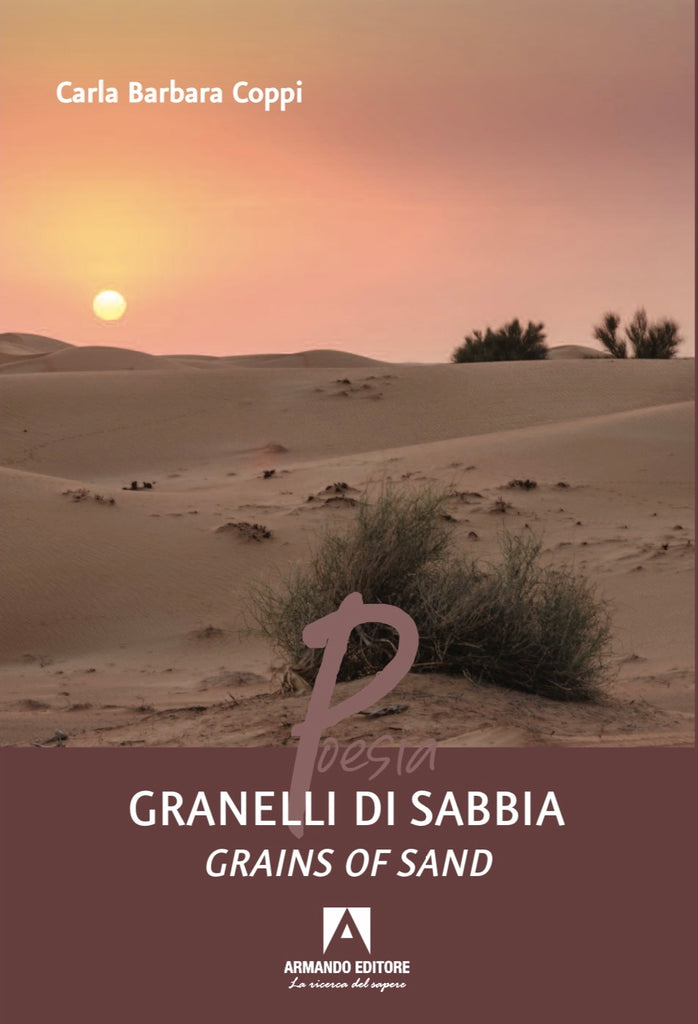 By Carla Barbara Coppi
This poetry collection is a compilation on the range of feelings, images, sensations and memories experienced over the last seven years in Dubai.
The grains of sand connect the desert to the sea,
The land to the seabed.
They create concrete.
They fly free.
They grant the world that they inhabit a colourful variety of possible experiences.
An unusual reality, whose uniqueness blends past and future, in an ever-new present,
To be discovered day after day.
The collection consists of fifteen poems, some of which have won prizes in Italian Literature competitions.