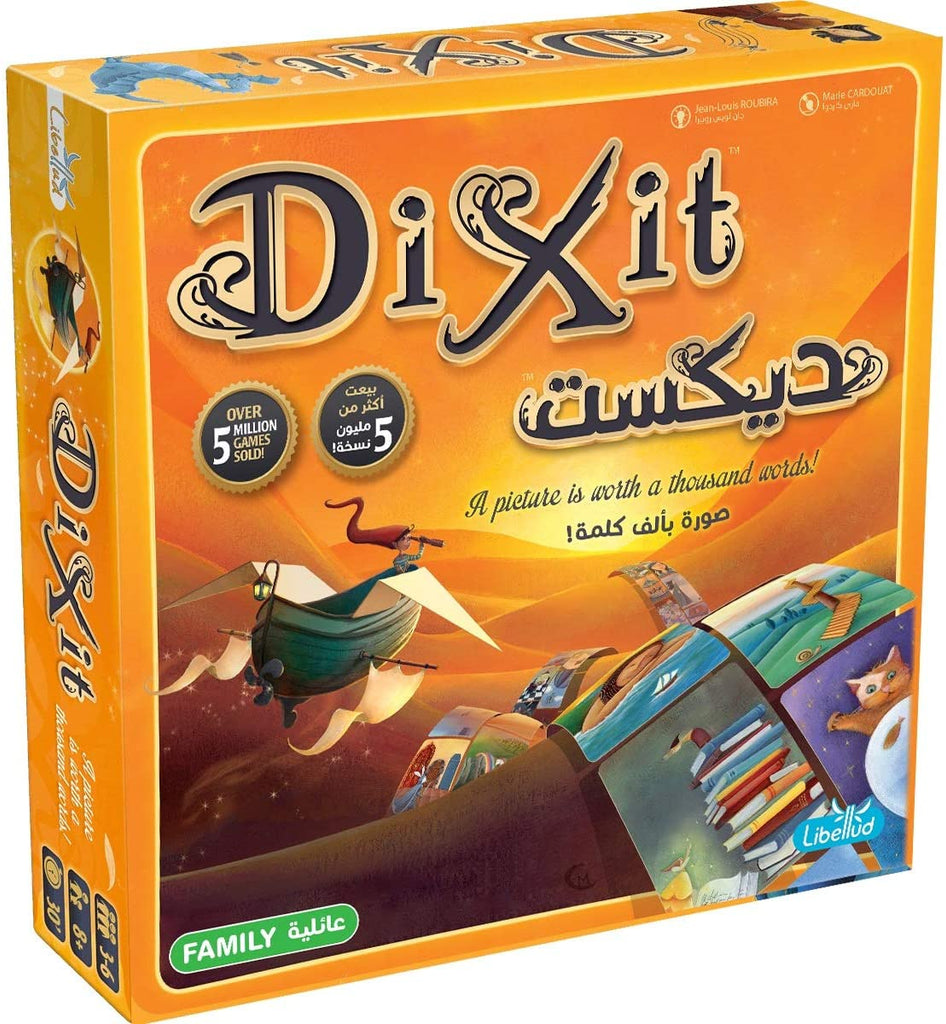 Arabic - English Edition  
Dixit is a classic, simple, lighthearted game of storytelling and guesswork
where your imagination unlocks the tale. Winner of the prestigious Spiel
des Jahres award in 2010, Dixit invites you to use the gorgeous,
imaginative artwork on the cards to tell brief stories.
Each round, a Narrator selects a card from his/her hand, thinks up a
sentence, and plays the card facedown, telling the others the sentence
conjured by the card. The other players all choose cards that they think
match that sentence and play them facedown as well. The cards are
shued by the Narrator and then revealed.
Players secretly vote for the card that best matches the Narrator's story,
and players whose cards are chosen score a number of points.